CCP Student Shines As a True Catalyst for Social Change!
Daniela Richardson-Ferrera is a graduating senior at Northwestern High School, and an active member of the College and Career Pathways program. Daniela came to the United States from the Dominican Republic, and she knows how it feels to live in poverty and to feel as if you are "forgotten." Her experience, and the example of her older brothers, led her to become a part of LearnServe International, a nonprofit organization that works to train the next generation of social changemakers by involving them in solutions to real world problems. As a part of LearnServe, students travel to a third world country to help improve the conditions of impoverished communities through economic and health aid. Daniela explained, "I wanted to go so I could make a difference to at least one person, and say to them, 'You will not be forgotten."
During her junior year in high school, Daniela traveled to Paraguay for 17 days. While in Paraguay, Daniela stayed with a family in the impoverished community of Santa Anna, and had to sleep outside in the middle of winter in very challenging conditions. She helped teach children how to wash their hands and hair, brush their teeth and provided them with toothbrushes and toothpaste. In a community with no sewage system or trash disposal, she spent several days planting trees, picking up trash, and cleaning up the streets of the community.
Since returning from Paraguay, Daniela has become a part of the LearnServe Fellows Program, which provides $1,000 in funding for high school students to spearhead their own philanthropic endeavors to solve a problem in their local communities. Daniela will be coordinating a program that recruits high school students to read to patients in the local children's hospital. "In DC, we know things are happening around us, but we don't DO anything about it."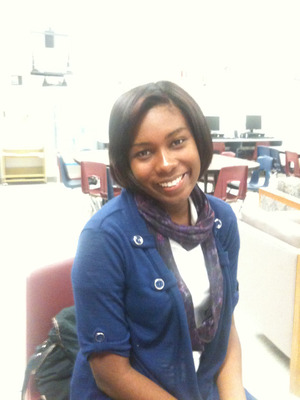 As she prepares for college and graduation from high school, Daniela is working to recruit other high school students in the 10th and 11th grades to take up the LearnServe mantel once she leaves for college. She explained, "I made it my goal to make sure that they're not forgotten, and that Northwestern stays on that list as a school that participates in the program. We're not asking people to change the world. That's too broad. We're asking people to just take a step to make it better. Not just to say, 'I don't like that.' But to say, 'I'm going to do something about it.'" Daniela plans to return to Paraguay as soon as she is able, to continue the work she began with the children in the Santa Anna community. "They will never be forgotten. In my heart they are stamped. Being back in that situation…reminded me of all the people that fed me and my brothers and sisters when my mother didn't have money to buy us food…"
The experience also helped Daniela to solidify her path and her purpose in life. "Now I know that I want to w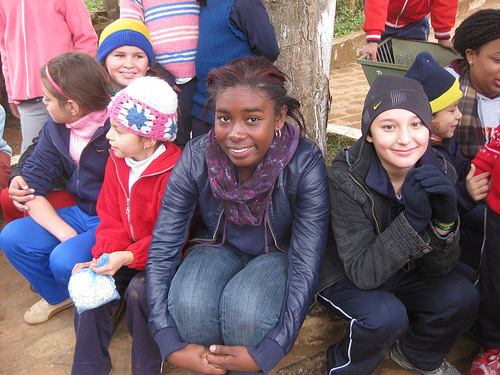 ork with people and children…This is what I want to do. My background is similar to the children of Paraguay. I know that it's not about money; it's about the hope that you give the people. So, I wanna be that voice in that little kid's head, when they have nothing to eat. They know that there's someone out there that's gonna help them. No matter what it is, no matter how poor they are, they matter to someone. And that person should be me…I want it to be me.
We at College and Career Pathway are truly proud of Daniela, her many accomplishments, and her heart for service; and we will continue to guide her as she works to accomplish all of her goals. Interested in how you can help? Click here.