College and Career Pathways' Annual Fundraising Campaign Is Under Way!
We need YOUR help to make this the most successful campaign yet! Make your contribution today by clicking on of the buttons to your right, or you can click the GoFundMe button below to view and share our crowd funding page. To view our latest campaign email, please click here.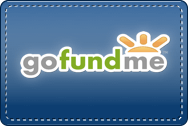 What's New at CCP?
Take a look at our quarterly newsletter to find out!  You can access the latest edition by clicking here.